The Reason
Sweat Roulette was born from being an initiative of personal development. It's a way to workout wherever and whenever with a unique exercise routine every time.
The goal is to create movement in people who wouldn't normally make a conscious effort to go to the gym (like myself) or put thought into a workout regime.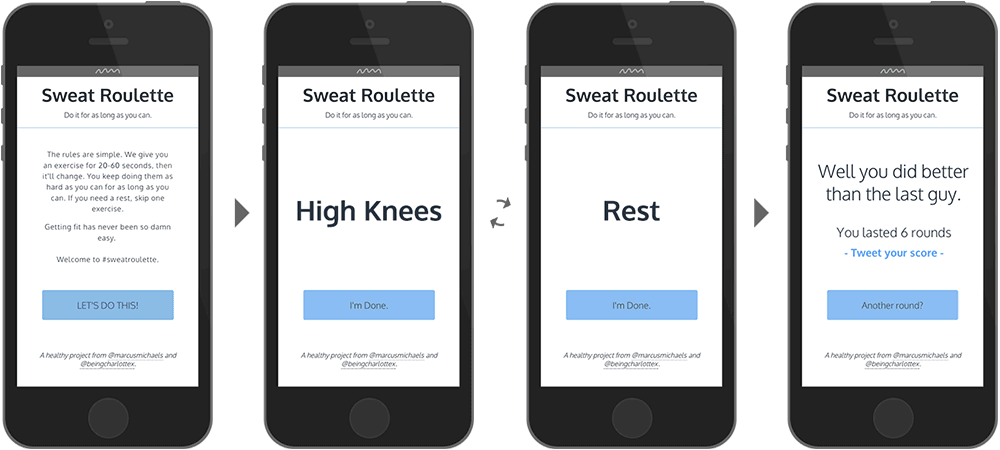 The Product
The first stable release of Sweat Roulette used a simple algorithm to pick an exercise and allocate it a random countdown from 20-60 seconds. You could start and stop and that was it.
The web app has since been updated to now give 20 seconds rest after each exercise performed, counts completed exercise rounds and lets you dynamically share that to Twitter after you've finished working out.
In The News
After putting together a Press Release, local newspaper The Mercury wanted to run the story and scheduled an interview.
'Appy Days for Hertfordshire Pair Who Have Developed a Keep Fit App'. The story ran online and printed in the newspaper.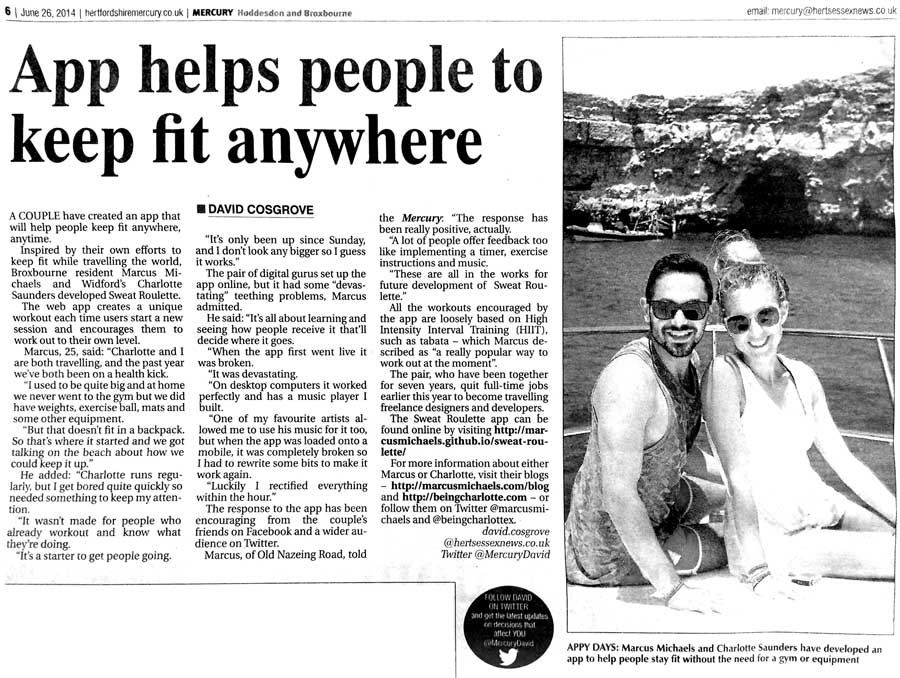 Beta Testing
New functionality is deployed and tested on the Sweat Roulette Beta site hosted on GitHub before released on SweatRoulette.com. Feel free to see what's new before it's live or submit a pull request and contribute to the project.
View Another Project
Visit SweatRoulette.com